f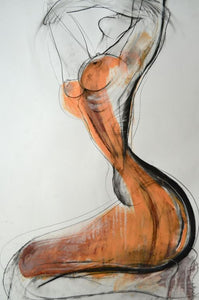 Spiritdance, charcoal and acrylic on paper, 81cm x 57cm (ONLY 2 LEFT)

Such a wonderful feeling when the spirit is free and released from burden.
Limited edition of only 15 - signed and numbered by Carmel Jenkin
With a very limited edition of only 15 of each print, this ensures their value as a collectible investment. Given the handmade nature of this process slight nuances between each print edition can be expected, ensuring it is a truly original piece of artwork.